Our Response to COVID-19
The health & safety of our staff, clients, and other workers on our sites are our top priority. We are diligently preventing the spread of COVID-19 through our practices, training, and communications with AB & BC health.
Our Staff
You can be rest assured that all Goodkey personnel have taken the best precautions to limit/prevent the spread of COVID-19 and all of our staff members have been vaccinated against COVID-19.
Limit the Spread
All staff, clients, visitors, other workers on our work sites are heavily encouraged to frequently wash their hands or use an approved hand sanitizer when hand washing is unavailable. We have available handwashing stations and hand sanitizers throughout our facility.
Anyone experiencing symptoms is required to stay home and isolate until a negative test result is received or if their symptoms have dissipated for at least 24 hours.
High traffic and touch areas are constantly disinfected.
Contactless payment options are readily available to our clients.
Appropriate PPE such as masks and gloves are readily available.
Physical distancing is highly encouraged. Please stay 2m (6ft) apart from one another or wear a mask if the space is too small to allow any social distancing.
Employees in our facility are all stationed at appropriate distances to ensure the spread of COVID-19 is kept to a minimum.
Increased signage placed throughout our facility to remind staff and visitors to remain vigilant with handwashing, sanitation, and physical distancing.
As much as we appreciate seeing the many faces of our customers, clients, and other workers at our facility, we are kindly asking that all visits be kept to an "appointment only" basis.
Appointments can be made by email (info@goodkey.com) or telephone by calling our head office 780-426-2211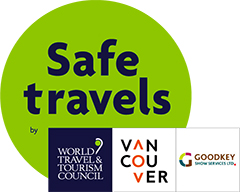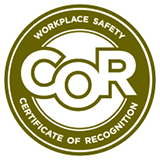 We would like to thank everyone for their continued support through these challenging times. We strive to provide the best care and we could not do this without each and everyone's patience and support!
If you have any questions regarding COVID-19 at our facility and sites, please do not hesitate to call us at our home branch in Edmonton at 780-426-2211.
WE LOOK FORWARD TO A SAFE AND HEALTHY RETURN TO WHAT WE DO BEST - TAKING CARE OF YOU!